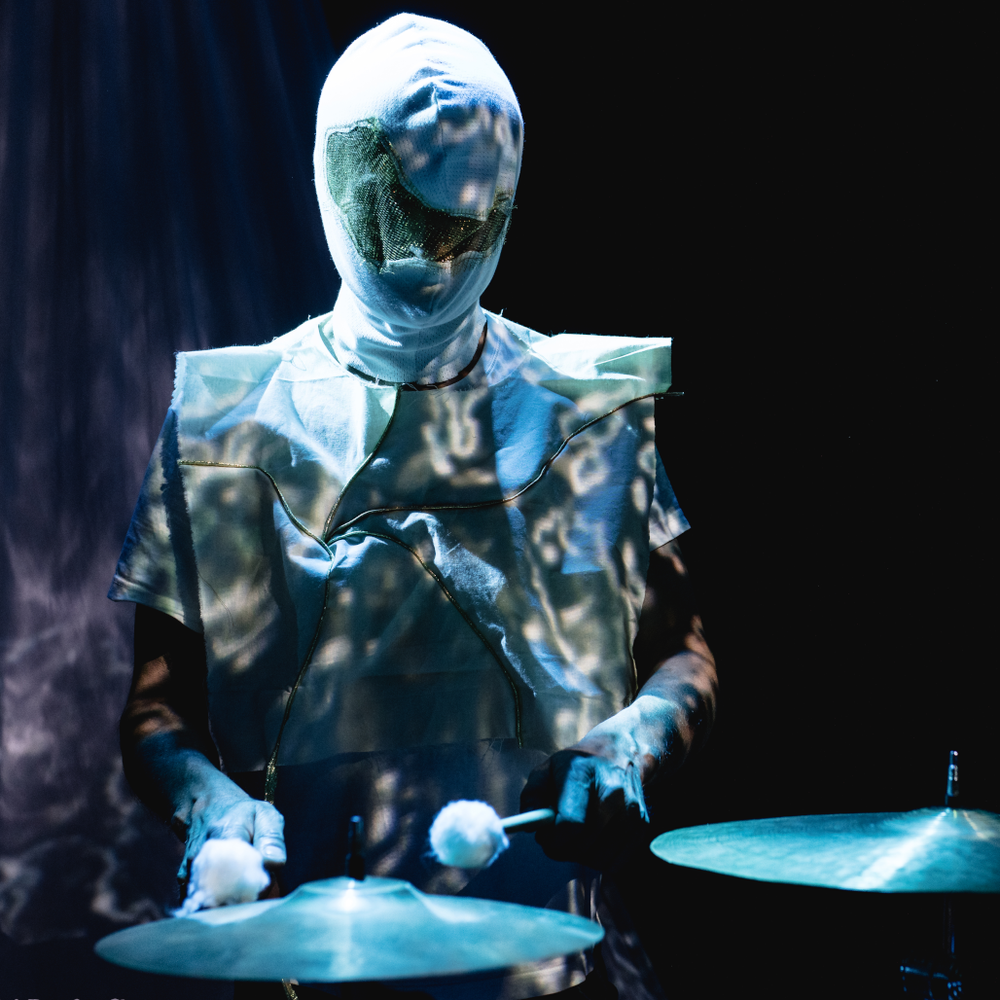 Recent

Ongoing live projects
Solo - acoustic
Solo - electronic
Eyolf Dale Trio
Scheen Jazzorkester
Performance project with dancer Sudesh Adhana
Trio with Nguyên Lê and Per Mathisen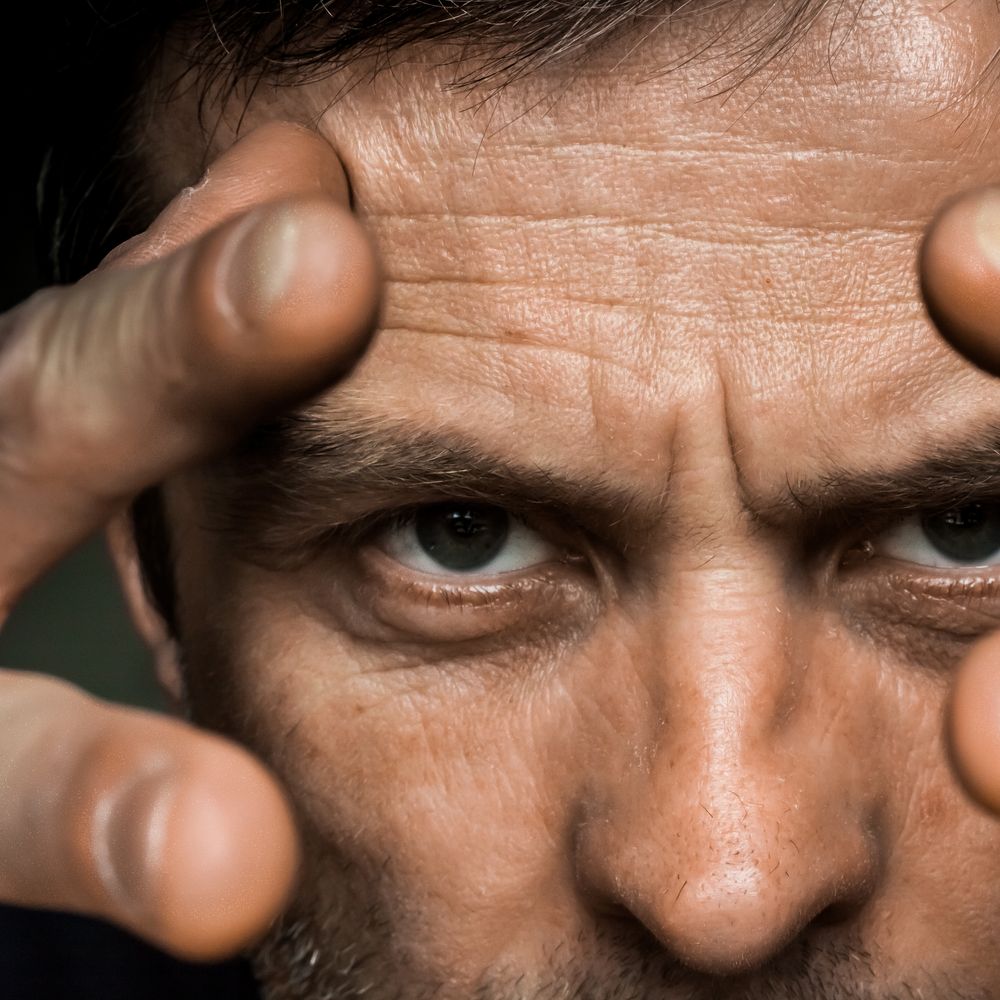 Bio
AUDUN KLEIVE's reputation within the jazz community can best be described as true royalty..  His musicianship as a drummer and percussionist is highly respected among his peers, has gained him an established reputation as a vital force in Norwegian and international jazz, and he is a source of inspiration for an entire younger generation of jazz musicians. "I am convinced that the world needs alternatives," Kleive states about his artistic vision, continuing, "honest musical attempts that further develop the great heritage from our planet's composers…music is one of the last possible free places left in the world, and I aim to show that art form my respect to my last breath."
His integrity and artistry is reflected as a participant in well over 160-plus recordings, he has provided the rhythmic foundations for such varied musicians as Terje Rypdal, Jon Balke, Charles Lloyd, and Marilyn Mazur. Voted by the Norwegian Jazz Musician's Union in 1989 as Jazz Musician of The Year, he has continued to be a highly valued artist in constant demand for other projects or as a featured performer.
Past
Part One
Son of organist Kristoffer Kleive and brother of organist Iver Kleive, Audun Kleive began his career playing drums in various bands in his hometown of Skien, Norway.  As a kid he played snaredrum in different marching bands - a common thing in Norway for many kids. Here his teacher was a violinist. He also took lessons in classical piano his early years, and played orchestral percussion in the local symphony-orchestra.
At some point around the age of 16 he was picked up by Guttorm Guttormsen and Ole-Johnny Michaelsen, two local jazzmusicians. An organ-trio was formed. Sax,drums and B3. Soon after he joined a summer-course in Søgne, Norway, where he met Radka Toneff and Arild Andersen -they had a totally improvised encounter one late night in a library - a revelation that forever changed Auduns life.
Past
Part Two
After moving to Oslo to study at the School of Music (Musikkhøyskolen) in 1980, he joined various jazz/rock bands such as Lotus (1981-83) and Oslo 13 (1981-84), eventually making his recording debut with the album Anti-therapy (1983).  His talent soon placed him among the most sought-after drummers in Oslo, and he continued 1983 with the Anne-Marie Giørtz Quintet on the festival route, and on that artist's album release Breaking Out (1983).  Also that year, Kleive joined the Frode Alnæs/Nils Petter Molvær quartet, simultaneously also appearing with Sidsel Endresen during 1983-84.  
He has performed with the groups AHA/Extended Nose, with whom he recorded Keep Nose In Front (1984), Jamaha (1986) and Slow But Sudden, langsam aber plötzlich (1988-90).  He participated also in the Brødrene Balke Etno Funk group, the Knut Riisnæs Quartet (1984), Terje Rypdals trio The Chasers also in 1984 (with releases in 1985, 86, 88 og 94), and the Circulasione Totale Orchestra (1986-89), releasing Accent in 1987. In 1991 he also performed together with Nils Petter Molvær, Bugge Wesseltoft and Bjørn Kjellemyr and also composed, arranged and performed the album "Music for Men and Machines" (1992) together with Jon Eberson.
Continuing with Oslo 13 he recorded Off Balance in 1987 and Live 1993, as well as touring internationally and recording with Trio 87 from 1987-90.  He has performed or recorded with many international artists, notably the Swedish on Swedish group Entra Live records , Jon Eberson Trio (Stash 1986), Jon Eberson/Sidsel Endresen (1987), Jan Gunnar Hoff (releases 1993/95/96 and 2003), Marilyn Mazur's Future Song (1994/98/2002/03), Gunnar Andreas Berg (1996), Bugge Wesseltoft (New conception of jazz 1995-96), Bendik Hofseth (1997) and Olga Konkova (Going with the flow,1997). 
Past
Part Three
From 1990 to 2003 he had a fruitful and productive collaboration with Jon Balke and Per Jørgensen (JøKleBa), recording On and On (1991), Jøkleba! (1992) og Jøkleba Live (1996), also joining Jon Balke's Magnetic North ensemble for touring and recording between 1993 and 2002. His playing is also featured on many ECM recordings, notably Kyanos for Jon Balke, Small Labyrinths for Marilyn Mazur's Future Song, Nonsentration for Jon Balke/Oslo 13, and Chaser / Blue / The Singles Collection / If Mountains Could Sing for Terje Rypdal/The Chasers, among others.
Not limiting himself only to jazz, his involvement with other musicians such as Kari Bremnes not only featured his skills as a drummer, but also displays his considerable talent as an arranger ("Mit vilde hjerte" og "Blaa Krukke"). He also performed with Bremnes and Kjetil Bjørnstad on their "Løsrivelse" album, and produced the critically praised techno-jazz band Krøyt, Sub album. Co-owner of the studio Audiopol, he has produced and engineered a pile of both young and mature artists like Bushmans Revenge, Puma, Hans Ulrik, Mike Stern, Jan Gunnar Hoff, Krøyt, Chili Vanilla, Petter Wettre, Lord Kelvin, Transjoik, Bol, Kirsti Huke Quartet, Klaus Holm Kollektif, Dingobats, Solid, Sidsel Endresen, Magnetic North to name but a few.
In 1996 he was invited to Copenhagen, as the only Norwegian jazz musician to perform for that year's European City of Culture festivities, indeed an esteemed honor.  Shortly thereafter, in 1998, he received the Klart Svar ("Clear Answer") Award from the Kongsberg International Jazz Festival.
Past
Part Four
Performed in duo and trioformats with Nils Petter Molvær in well over 100 concerts around the world between 2007 and 2010, together with Eivind Aarset/Stian Westerhus.
Then established several new constellations:
A duo with saxophonist Petter Wettre
A trio with Arve Henriksen and Helge Nordbakken
A trio with Morten Quenild and Anders Tveit
Scheen Jazzorkester, a bigband-project with musicians from Telemark, Norway
His solo (alone on stage) project, material emerging from his recent album "release"
Recorded with doom-metal group "Fester"
Initiated recording of new soloproject with Ronnie LeTekrø (TNT) and Niko Eilertsen (Big Bang/Elephant 9) still in progress
Commission work in churces with his brother Iver Kleive
Revival of JøKleBa
Audun received Norsk Jazzforums highest award, the "Buddy Prize", in 2018, citing his central and important role in the Norwegian jazz community since the early 1980s and his being a source of great inspiration for many musicians.